If you offer discounted or free products, programs, activities or services that are available ongoing to low income Albertans, please email [email protected] and include a link to a web page with information (no pdf's accepted)
 More Discount Categories Available Here
211 Alberta -(Online and Phone Resource Information)
211 Alberta Service Directory
Alberta Supports is a Government of Alberta centralized point of contact for Albertans seeking information on employment, disability, financial, healthcare, housing and homelessness, childcare, seniors, guardianship and trusteeship, and abuse and bullying prevention services and programs. Visit an Alberta Supports Centre (see locations here) or visit  Alberta Supports Online to get help  accessing more than 30 programs and 120 community services1-877-644-9992 toll-free province-wide 1-800-232-7215  TTY province-wide, ask to speak to Alberta Supports Email general inquiries  
Adaptabilites Age at Home Loan

A financial solution specific to home owners and family caregivers, the Age at Home Loan is designed to allow you to age gracefully, comfortably, safely and affordably in your home or keep your parents in theirs. Combined with our home solutions and in partnership with leading charities, the Age at Home Loan provides much needed assistance and leverages all relevant subsidies and tax credits as part of the process.
How it works:
Works very much like a reverse mortgage using equity from the home to fund the Age at Home renovations
Uses all available tax credits to offset the cost of borrowing and the interest
Ensures you or your parents can live safely and comfortably at home
Ideal for major renovations, home mobility upgrades or retrofiting a recreation property
Requirements and terms:
Property must be owned by the applicant
Minimum loan amount of $25,000 OAC
Annual interest rate between 2.35% and 4.39%
Property appraisal
Personal financial information
For more information, please call 1 844-240-8588
Affordable Housing (Calgary)
Affordable Housing matches people's unique needs with an affordable and accessible home plus they provide help with almost any support need that assist clients to overcome the challenges that led them to homelessness in the first place.
RAD Renovations
Residential Accessible Design (RAD) Renovations is a program helping Calgarians with limited mobility and low-incomes live safely in their homes and communities through decreasing barriers and increasing independence. RAD Renovations applies design expertise to accessibility challenges and tackles barriers with tailored solutions.
Alberta Government
Alberta Senior's and Housing Direct to Tenant Rent Supplement Program
A subsidy paid directly to an eligible tenant to assist with their rental costs
Community Housing Program provides subsidized rental housing to low-income families, senior citizens, and individuals with special needs who cannot afford private sector accommodation. Applicants whose income falls below local income limits are eligible to apply (refer to Core Need Income Thresholds document). Management and tenant selection is delegated to the local housing operators. Applicants are given priority based on need, as determined by income, assets, and current housing condition. A tenant's rent, which includes heat, water and sewer expenses, is based on 30 percent of a household's adjusted income. The tenant is responsible for electricity, telephone and cable television, as well as any additional services they may request (i.e. parking).
Residential Access Modification Program
Homeowners or tenants may apply to receive a provincial grant through the Residential Access Modification Program (RAMP). RAMP assists with funding to complete permanent wheelchair modifications that facilitate access into or within their current principle residence. Eligibility is based on gross income, wheelchair use on a continuing basis, and residency status.
Support For Renters
Rent Support Programs provide assistance to households in need to obtain and maintain affordable and suitable rental accommodation.  The programs provide rent subsidies in eligible rental projects.
Utility Disconnection (Alberta Works)
Assistance can be provided more than once – grant 1st time; maybe loan 2nd time. To quality for this program residents must have received a disconnection notice, provide 2 pieces of ID and proof of finances and an application completed in person.
Housing and Utility Support
Damage Deposit Eviction Accommodation (such as a hotel) Essential appliance repairs Essential home repairs Utility arrears if utilities are about to be disconnected
Service Alberta Utilities Consumer Advocate Winter Utility Reconnection Program
Under current regulations, utility retailers cannot shut off a consumer's service:
between November 1 and April 14 and any time of the year when the overnight temperature is forecast to drop below zero degrees in the next 24 hours for natural gas; and
between October 15 to April 15 for for electricity.
The Winter Utility Reconnection Program was designed to reach out to those consumers that the retailers haven't been able to reconnect or get into contact with before winter.
The Utilities Consumer Advocate (UCA) receives a list from the regulated utility retailers of the names and contact information of customers who were disconnected after April 15 and remained disconnected as of November 1.
The UCA attempts to contact consumers first by letter and then by phone in an attempt to get their utilities reconnected.
In some cases, the UCA will share customer information with such social agencies as Alberta Works, Assured Income for the Severely Handicapped (AISH) and seniors organizations, which may help with payments or make home visits.
Bissell Centre Bissell Centre
The Community Bridge is a rapid response intervention that stops an imminent eviction and provides interventions/services purposed to ensure that causes of the eviction are effectively addressed in order to ward off reoccurrence
Brenda Strafford Society Progressive Housing Program (Calgary)
The Progressive Housing Program is an affordable and independent living apartment dwelling, consisting of 51 two-bedroom units. The apartments are available to women, with children, who have been impacted by domestic violence and are now equipped to be more independent, yet still be provided appropriate and adequate supports. Families stay, on average, up to 24 months in this program. At which time they are prepared to transition to the broader community. Referrals may be made through agencies or through self-referrals from Calgary and surrounding areas. Potential residents must qualify for a Calgary Housing Company subsidy, and be eligible for Calgary Housing Company's Social Housing List
Brittany Lane (Sherwood Park) Brittany Lane Housing Co-op consists of 58 townhouse units with fully fenced backyards and 4 appliances (washer/dryer, fridge/stove). They are two story units with unfinished basements in the two and three bedroom units. They are centrally located in Sherwood Park, near shopping, schools, churches and transit.
Canadian Red Cross
The Canadian Red Cross is committed to addressing the issue of homelessness in Calgary by providing assistance to low-income families and individuals who are currently homeless or who are at risk of becoming homeless. The Community Housing Support Program assists people who are most vulnerable and who have the least capacity to help themselves in their current situation. At the same time, we recognize that people have skills, abilities and resources of their own that can help them get through difficult times. Through our program, we work together to help people secure or maintain housing and return to stability.
Capital Region Housing Corporation (Edmonton)
Capital Region Housing Corporation's mission is, through a continuum of housing options, to empower families of modest means to become more independent and improve their quality of life. Capital Region Housing Corporation (CRHC) is the largest provider of social and affordable housing in the Edmonton area. They manage over 4500 social housing rental units and over 400 affordable housing rental units. They offer both townhouses and apartments throughout the city. For people who have a decent place to live, but who may need help with their rent, CRHC offers many different rent subsidy programs in Edmonton and surrounding areas. In The HOME Program, low income families take classes and are provided with the help they need to buy a home. The program operates all over Alberta, including Edmonton. If you are a current tenant, someone who needs a place to live, someone looking for help with rent, or you are looking to buy your first home, we trust you will find the information you need and the help that is right for you.
City of Calgary – Calgary Housing Company (CHC)
Calgary Housing Company (CHC) is a City of Calgary owned corporation providing safe and affordable housing solutions to citizens of Calgary. CHC operates and manages over 10,000 subsidized and affordable housing units and has a variety of housing options for low-income households including duplexes, townhouses and high-rise
CUPS (Calgary) Crisis Intervention Fund (CIF) The client in transition program is a one- time help of $400 used as damage deposit or for first month's rent. This program is meant for people who have low incomes and are moving into an apartment. This program does not help with unpaid or over-due rent. Learn More
Davidson Creek Housing Cooperative Ltd.(Sherwood Park)
Davidson Creek Housing Cooperative Ltd. was an idea whose time had come! It fulfilled a long-standing need for attractive and affordable housing In order to provide needed assistance to many family units whose resources are stretched to the limit, 50% of the 52 units are subsidized.
Direct Energy Safer Spaces Utility Pilot Program 
The first-of-its-kind in Alberta and supported by the Government of Alberta. Domestic violence survivors can have their $200 utility deposit waived, be exempt from any set-up or reconnect fees, and can work directly with Direct Energy's Alberta-based Customer Experience Team, which has specialized domestic violence education. The team will assist program users in setting up and managing their account and, recognizing that short-term financial stability may be a challenge for many survivors of domestic violence, provide flexible payment arrangements.
E4C (Edmonton)
Help people who are homeless or struggling with housing, find safe, affordable places to live.
Edmonton Inner City Housing Society
The Edmonton Inner City Housing Society (EICHS) provides secure accessible, adequate, and supportive affordable housing for individuals and families in Edmonton's central communities who cannot afford market housing.
Edmonton John Howard Society
The LOFT (Life Opportunities for Transition) A community based residence and independent living experience for males between the ages of 16-24.
The Bridges Treatment Program at Howard House An 8 bed community-based treatment residence for young males with status under the Youth Criminal Justice Act who are serving custodial sentences
NOVA A home for homeless young people who need a safe place to live as they develop the skills to make positive lifestyle choices and to live independent and productive lives in the community.
Grande Spirit Foundation (Grande Prairie)
Representing 12 municipalities and with almost 100 dedicated staff, the Grande Spirit Foundation provides reasonably priced housing, quality care and dignity to seniors and families in the Grande Prairie area. Housing services for low income families and individuals. Four housing options are available: Direct rentals of publicly owned buildings, Private Landlord Rent Supplement Program, Direct Rent Supplement Assistance and Affordable Housing Program
Heartland Housing Foundation (Sherwood Park)
Has a total annual income below the Core Need Income Threshold (CNIT) established for Strathcona County of less than $36,000.00 per year for a single bedroom unit, $44,500.00 for a two-bedroom unit and $56,000.00 for a three-bedroom unit. No pets are allowed
homeEd (Edmonton)
Provides affordable rental units including apartments and townhouses throughout Edmonton.Accessible units for persons with disabilities or reduced mobility are also available on a limited basis.
Inn From The Cold (Calgary)
A Place of Hope for Calgary's Homeless Families Inn from the Cold provides emergency shelter, support and programs to homeless children, their families and others in need, with the goal of building healthy, stable families and ending homelessness. Inn from the Cold is the only place in Calgary where homeless families can go for hope and help, and remain together. At a time when they have hit rock bottom, families will find a place of refuge, respect and compassion.
Innovative Housing Society IHS (Edmonton)
For the past five years IHS has been quietly helping disabled, low income families make the transition from renter to home owner. As is so often the case, low income and a disability go together. This makes the goal of owning your own home an unattainable dream. They have seen this pattern for years and decided to make a real difference in a few deserving individuals by offering our homes at a substantial discount to the disabled families that live there. The reduced price makes the monthly mortgage payments affordable and with the equity already built in, our clients can qualify for that mortgage from the banks. Over the years they have been able to help more than twenty-five families become independent.
Lethbridge Housing
Community and Special Needs Housing Based on eligibility, the Community Housing Program provides subsidized rental housing for low income families, senior citizens, wheelchair users, or individuals who cannot afford private sector accommodation. Eligibility: Management and tenant selection are the responsibility of management bodies. Applicants are given priority based on need, as determined by income, assets and current housing condition. Rents are based on 30 percent of a household's adjusted income. Operating deficits and amortization are cost-shared by Canada Mortgage and Housing Corporation (CMHC) and Alberta Government
Medicine Hat Community Housing
The Medicine Hat Community Housing Society offers an Affordable Housing program, to qualifying individuals and families. Units are located in the Northlands and the Southlands areas.
Red Deer Housing
The Red Deer Housing Team offers services to helpl individuals and families who have a history of homelessness to find and maintain housing
Tenant Defense Services Inc. (Edmonton and Surrounding Areas and Municipalities)
Dealing with a difficult landlord? Frequent suite inspections? Been served a 14 day eviction notice?  Denied the return of your Security Deposit?  Have you been served with documents compelling your attendance at the Residential Tenancy Dispute Resolution Service? Tenant Defense Services Inc. has experienced, knowledgeable and professional agents that can help you navigate the complexities of the Residential Tenancies Act of Alberta and The RTDRS Tribunal.
Terra Centre for Teen Parents (Edmonton)
Through the Terra Brentwood Housing Program, moms and dads can access subsidized supportive housing. Although safe and affordable housing is of utmost importance we also focus on supporting them to be successful citizens of the Brentwood and a larger community.
The Alex (Calgary)
The Alex has four different housing programs to help homeless Calgarians. Each one follows the Housing First model, giving clients a home first and then providing health and social services to help with the complex issues that have led to homelessness.
To access any housing/case management program in Calgary, you need to contact the SORCe to schedule a SPDAT (Service Prioritization Decision Assistance Tool) and be placed on a central triage list.
Safe Communities Opportunity and Resource Centre (SORCe)
403-428-3300
316 7th Ave SE
Wood Buffalo Housing Options Affordable Homeownership Program
These homes are not available for rent and they aren't for sale on the regular real estate market. Instead they are reserved for families who work and save but still can't afford to buy a home in Wood Buffalo. Through this option, families with qualifying incomes who would not otherwise be able to afford a home in Wood Buffalo can get specialized affordable mortgages on our newly constructed, modest, family homes. It is a unique opportunity for working families who are ready to commit to owning a piece of this dynamic community.
Check out our one-hour Mental Health Series with With Beverly Keeshig-Soonias, MSC, LLB, on Family Wellness in Uncertain Times. Register here: ow.ly/r17k50AoveU #mentalhealth #family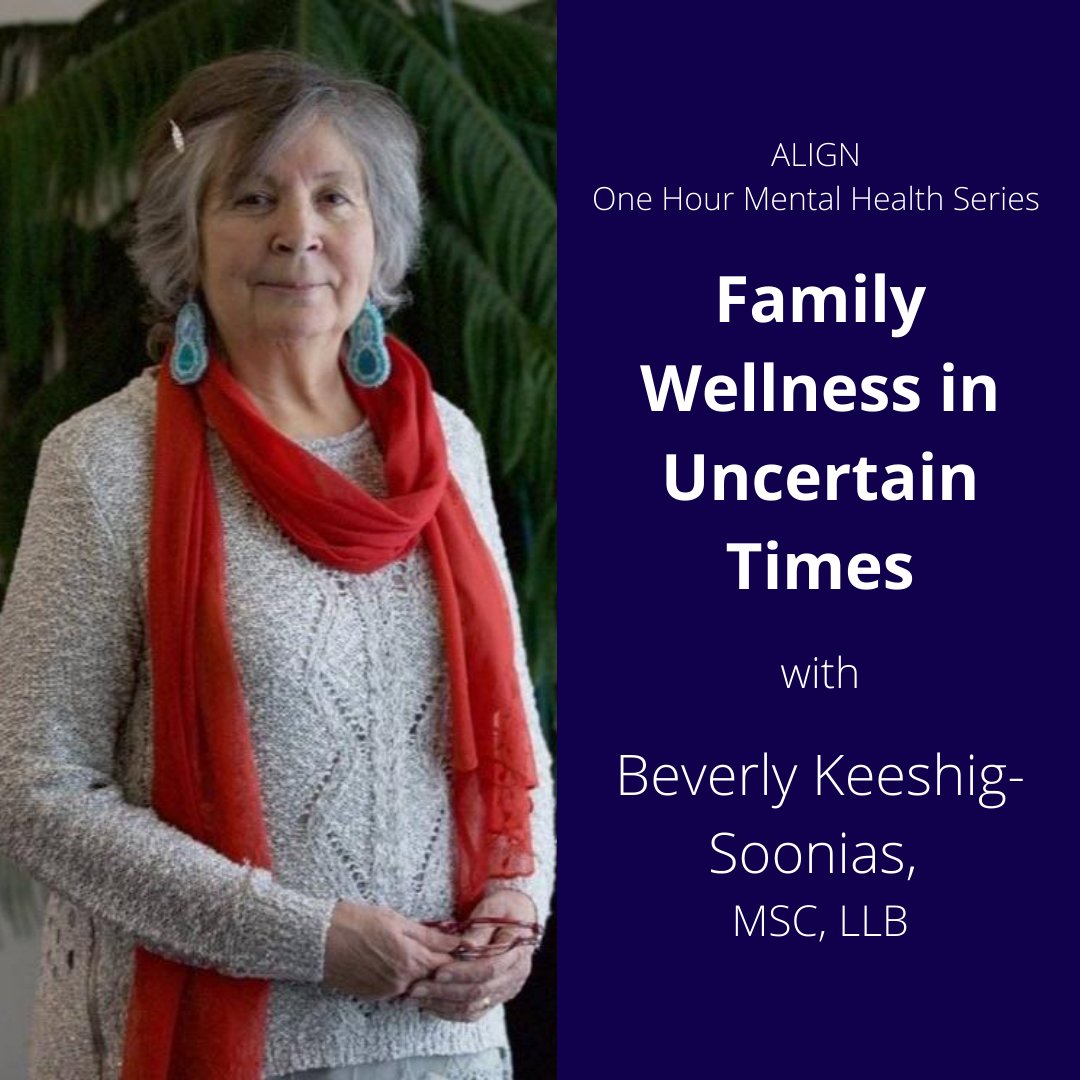 Check out this throwback piece by Dr. Judith Sayers, former chief of the Hupacasath First Nation, about her perspective on celebrating Canada Day as a First Nations woman. cbc.ca/news/indigenou… #CanadaDay