If you offer discounted or free products, programs, activities or services that are available ongoing to low income Albertans, please email [email protected] and include a link to a  web page with information (no pdf's accepted)
More Discount Categories Available Here 
Alberta Supports is a Government of Alberta centralized point of contact for Albertans seeking information on employment, disability, financial, healthcare, housing and homelessness, childcare, seniors, guardianship and trusteeship, and abuse and bullying prevention services and programs. Visit an Alberta Supports Centre (see locations here) or visit  Alberta Supports Online to get help  accessing more than 30 programs and 120 community services1-877-644-9992 toll-free province-wide 1-800-232-7215  TTY province-wide, ask to speak to Alberta Supports Email general inquiries  
Alberta Government Children in Care
During their time in care, children are provided with very similar services, supports, supervision and guidance that are typical for children in Alberta. Whether through their caseworker, caregiver or community programs, and based on their age and specific needs, children in care can receive:
Medical, dental and vision care
Counselling and mental health supports
Disability services (i.e. speech therapy, aide support, specialized equipment)
Alberta Government Compensation guide for foster and kinship caregivers
This financial information guide provides caregivers and staff with an overview of financial responsibilities that Child and Family Services (CFS) or Delegated First Nations Agency (DFNA) and caregiver parents have when a child is placed in care. It explains the financial process to access funds for children in care.
Alberta Dental Fee Guide
The Alberta Dental Association and College has released Alberta's first dental fee guide in 20 years. It features recommended fees that are 8.5% lower for the most common dental procedures, when compared with 2016 rates. The guide will help consumers select a dentist The 2018 Alberta Dental Fee Guide comes into effect Jan 1, 2018, and will be updated annually.
211 Alberta
211 offers phone service and online resource directories.

Alberta Blue Cross
Free basic coverage of dental, prescription drugs, etc. for seniors 65 years and older. 780-498-8000
Alberta Children's Hospital
This service provides dental treatment to special needs children who are medically, mentally or physically challenged. These special needs patients include, without being limited to, children with moderate to severe developmental delays, genetic disorders and/or craniofacial deformities, cleft lip and palate, cognitive disorders, cancer, organ transplant, hematology disorders, cerebral palsy, seizure disorders, prematurity with chronic medical issues, infectious diseases, sleep apnea, velopharyngeal incompetency, mental health issues or under palliative care
Alberta Works
If you are on Student Finance or AlbertaWorks and have dental pain, go to a private dentist. Student Finance has advised us that they cover the cost of needed emergency care at a private dentist.Through Alberta Works, people eligible for Income Support, the Alberta Adult Health Benefit, and the Alberta Child Health Benefit receive a Health Benefits Card (Health Benefits
) that provides coverage for themselves and/or their dependants, unless they receive coverage through the Government of Canada.Through the Alberta Adult Health Benefit, a Health Benefits Card is also available to women during pregnancy and to households with high ongoing prescription drug needs, if their household income meets eligibility levels.
Health benefits include:
prescription drugs and essential over the counter medications
eye exams and glasses
dental care
emergency ambulance services
essential diabetic supplies
Alberta Health Care Children's Services
Get free eyeglasses, prescriptions and dental visits for your children through the Alberta Child Health Benefit plan. It helps pay health care bills for families with limited incomes
Alberta Health Care Adult Services
The Alberta Adult Health Benefit program supports Albertans in low income to ensure they have access to prescription drugs, dental services, optical services, emergency ambulance and diabetic supplies that are essential to health and well-being. If you are a single individual, you qualify for AAHB if your income is under $16,580. If you have a spouse or partner, of if you have children, your income can be higher.
Alberta Health Care Reduced-Fee Dental Care for Qualified Low-Income Clients
For adults and children in Alberta with dental needs and who:Live on a poverty-line income (proof required)
and have no access to a group dental insurance plan
Alberta Health Services Birth Control Centre
Subsidized birth control and free condoms.
Alberta Health Services Health For Two
Available in Edmonton, St. Albert, Leduc County, Fort Saskatchewan, Parkland County, and Strathcona County. Free program that supports women to have healthy pregnancies and healthy babies. Supplies milk coupons, prenatal vitamins, nutrition information, books on pregnancy and newborn care, individual counselling with a community health nurse, links to community resources and a gift for baby.
Alberta Health Service Sexually Transmitted Infections Clinic (Edmonton)
Free, confidential testing for sexually transmitted infections, counselling and treatment for persons 14+. 780-342-2300
Alex Community Health Centre Youth Health Centre (Calgary)
Family physicians and medical resources Anonymous STI testing Pregnancy testing & condoms
Angel Flight Alberta
A charitable organization that provides free, accessible air transportation for people who must travel for medical purposes.
Appleway Dental Clinic (Red Deer/Stettler)
Offer flexible payment plans that may also work in helping you stretch out your dental costs and make a healthy, beautiful mouth fit your budget. They do this without charging interest, allowing our patients to receive 0% financing
Autism Junction
The dentist office can be a very stressful environment for some individuals on the spectrum. Imagine the stress it would relieve to have the professionals come to your home to provide customized preventive dental hygiene services. View this listing and others on Autism Junction, our database for autism services.
These resource are for information and assisting children with disabilities endure dental visits
Autism & Dental Care
Down Syndrome & Dental Care
Boyle Street Community Services (Edmonton)
Referrals to Lens Crafters for glasses and bus tickets for medical appointments,
Calgary Adolescent Treatment Services (C.A.T.S)
C.A.T.S is where young people can get the help they need. The clinic provides free and confidential on-site medical support to high-risk adolescents. For many, it's the first time they've seen a doctor in years.
Calgary City Cab
Special services include but not limited to School pick & drop for special child, Grocery pick & drop for special needs, Non-emergency Patient pick & drop to hospital, Medicine pick and drop for special needs and vehicles are wheelchair accessible with 24/7 on stand-by
Campbell McLaurin Foundation for Hearing Deficiencies
Financial assistance to purchase hearing aids and alerting devices
Canada Medic Alert Foundation
MedicAlert charitable program that has allowed more than 20,000 children with medical conditions in 3,000 elementary schools across Canada to be protected with free MedicAlert coverage
Canada Revenue Agency (CRA)
Provide information on the DTC, the Registered Disability Savings Plan, and other related information.
Canadian Red Cross Health Equipment
For more than 50 years the Canadian Red Cross has been offering Health Equipment Loan Programs. These programs vary across the country according to types of health and medical equipment provided, length of loan, access procedures, and type of service
City of Grande Prairie Low Income Access Program
Qualifying low income families and individuals, residing within the City of Grande Prairie boundaries can access two types of assistance programs through the City of Grande Prairie. Providing opportunities for individuals in our community to improve their health and well-being is a top priority for the City of Grande Prairie. The aim of this program is to encourage all citizens to have access to City run recreational facilities and transit.
Get free dentist care through CUPS Dental Services.
Visit CUPS for:
Tooth extractions
Restorative work (such as fillings and replacing teeth)
Dentures
You must be a low-income earner and a Calgary resident with no regular dentist.DENTAL
Provides free dental extractions for homeless clients on Saturdays . Dental Extraction Services – Friday 1:00PM to 4:00PM
Call the CUPS clinic nurse during the week for information at 403-221-8797
MEDICAL
Women's Health Clinic Pre-Natal Program one afternoon each week.
General health care for low-income adults and children living in Calgary
Blood tests, immunizations and EKGs
Pre-natal and post-natal care
Pediatric care
Mental health care
Visiting medical specialists in Psychiatry, Neurology, Chronic Pain, Rheumatology, Cardiology, Dermatology, Gastroenterology, Gynecology, Internal Medicine, Optometry and Infectious Disease.
Hepatitis C testing, treatment and support.
Dental Public Health Clinics (Calgary)
You can call the Dental Public Health Clinics. They offer reduced fees for dental services to
qualified low-income Alberta residents.
Sheldon Chumir Health Centre Phone: (403) 955-6888
Northeast Dental Clinic(at Sunridge Mall) Phone: (403) 944-9999
FREE Drop-In Single Session Counselling  (Edmonton)
Intern Therapists will focus on your strengths and abilities to help you create a plan for the change you most want in your life. They offer individual, couples/partners and family therapy and services include referrals to additional services that will support the change you desire.
24 Hour Distress Line at (780) 482-HELP (4357) 2 Edmonton Locations 400, 10025 – 106 Street or 20, 9912-106 Street  See Hours Here
Edmonton Pregnancy Crisis Centre
Free pregnancy test, counselling for crisis pregnancy, adoption referral, information and alternatives.
www.edpregnancy.ca
780-482-5111
Easter Seals Equipment and Support Services (ESS)
Program provides specialized mobility equipment for individuals with physical disabilities. Our program makes it possible for clients to acquire power wheelchairs, scooters, vehicle/home adaptations and other adaptive equipment. The ESS program is based on financial need – full equipment grants, cost share and interest free loans are available. Albertans with disabilities and special needs connect with us when vital equipment isn't available through government program or community resources.
Easter Seals Recycled Equipment Program
Through Easter Seals Alberta allows us to refurbish, recycle and distribute used equipment, while reducing wait times in a cost-effective manner. If you have porch, stair or van lifts, power wheelchairs, power scooters or other adaptive equipment less than 10 years old and in good working order, consider donating them to our Equipment and Support Services Program. We'll provide a tax receipt for the current market value of the donated equipment.
Easter Seals Disability Travel Card™
Makes it easier for people with disabilities to travel. It provides identification allowing adult attendants to travel with people that have permanent disabilities at no cost on participating Canadian coach operators or Via Rail. The person with a disability that's accompanied by an adult attendant then travels at a reduced fare.
Ewart Dental
Directory of Dental Subsidies and Programs in Calgary
Good Samaritan TeleCare®
Nationally accredited 24-hour emergency response button and telephone support services (personalized medication, appointment or meal schedule reminders) with subsidized services (Alberta Seniors Benefit Special Needs Assistance can cover the cost). 780-431-3630
Health Charities Coalition of Canada
The "How To" Health Guide was developed to assist patients, caregivers, friends and families in navigating their way through the Canadian healthcare system.
Health Canada First Nations and Inuit
Non- Insured Health Benefits
Health First Strathcona
After hours urgent care for illness and injury that cannot wait – anything from bruises to broken bones.
Open daily 5:30 p.m. – 1 a.m.
780-416-6551 (daytime)
780-449-5380 (after 5:30 p.m.)
Lending Cupboard Society of Alberta (Red Deer)
The Lending Cupboard is a Private Charity, operated by Staff and Volunteers, to provide the people of Red Deer and Central Alberta with New or Used Medical Equipment for as long as they need it, at no cost and with no qualifying.
NAIT
Denture Clinic Free assessment, cost of dentures on a cost recovery for materials basis (average: $800/complete upper and lower dentures). Open from August until February.780-471-7786 Dental Hygiene Clinic Cleaning and fluoride treatments for 4 to 21 year olds. Tartar control and scaling treatments for adults. 780-471-8827
Options Sexual Health Association (Edmonton)
Free pregnancy testing
Pfizer Canada
Provide free medications to Canadians in need.
President's Choice Children's Charity
Provides funding assistance for children with a physical or developmental disability. Must be 18 years of age or under. They need help with funding for mobility equipment, environmental modification or therapy.
SAIT Dental Clinic (Calgary)
Operates to provide our Dental Assisting students with practical experience under the supervision of a licensed dental health care professionals. Our students provide a professional and relaxed atmosphere with an emphasis on oral hygiene instruction and prevention of oral diseases. Although our services do not replace regular dental examinations, they can help families that can not visit a dentist on a regular basis, and can significantly reduce the cost of your next visit with a family dentist.
SHINE Youth Clinic (Edmonton)
Is a student-run health clinic providing a variety of free services to Edmonton's underserved youth.
Smiles 4 Canada
Smiles 4 Canada is a program run by the Canadian Foundation for the Advancement of Orthodontics (CFAO) in conjunction with the Canadian Association of Orthodontists (CAO). The program facilitates the orthodontic treatment of deserving young Canadians who would otherwise not be able to afford treatment. Applicants to the program must be under 14 years old. Patients who are accepted for treatment through the program will be treated by a local participating orthodontist. Patients' families are only required to pay a small administrative fee, generally less than 10% of a complete course of treatment.
The Alex Community Youth Health Centre (Calgary)
Family physicians and medical resources Anonymous STI testing Pregnancy testing & condoms.
Dental Services (Dental Health Bus & Dental Access Clinics) Free dental care to low-income children and youth ages 6-24. Our bus services include oral health screenings and referrals, sealants, full hygiene treatment (scaling/polish/fluoride) and education. In partnership with local dental professionals, our Dental Access Clinics provide additional referred services including fillings and extractions.For children and youth ages 6-24 in need of dental care, and not enrolled in one our partnering schools, you can schedule an appointment through our partnership with Aspen Family's Heart of the Northeast Community Solutions Resource Centre.To access dental services for ages 13-24, please contact our Youth Health Centre at 403-520-6270.For more information call our Dental Health Bus at 403-615-9052 or email Program Lead Denise Kokaram at [email protected] or 587-893-1755.
The di (Calgary)
Their clinic is a Nurse-Run clinic with two full-time Registered Nurses on-site, a Nursing Manager and a Nurse's Assistant. They are supported by a variety of health care professionals who provide services on-site throughout the week. These include: a specialized Wound Care Nurse, a Chronic Disease Management Nurse, a Foot Care Nurse, a Dietician/Diabetes Educator, CUPS Outreach clinics, Safeworks and an Acupuncture clinic. Referrals to any of these professionals can be arranged through contacting any member of the Health Services Team
University of Alberta Dental Hygiene Patient Clinic (Edmonton)
Discounted fees for all services. Students perform treatments under supervision by qualified practitioners.
War Amps
Help child amputees (under 18) and their families from the very start with financial assistance for artificial limbs, counselling, regional seminars, peer support through programs like Matching Mothers and so much more.
YESS (Edmonton)
Free Doctor's office
Additional Directory Resources
Alberta Supports Online can help you access more than 30 programs and 120 community services1-877-644-9992 toll-free province-wide 1-800-232-7215  TTY province-wide, ask to speak to Alberta Supports Email general inquiries
Visit our Directory of ALIGN Member Agencies  and find out more about the agencies in Alberta that work with children, youth and families.
211 Alberta -(Online and Phone Resource Information)
211 was launched in Edmonton in 2004 and in Calgary in 2005. United Way has been instrumental in bringing 211 to cities in Alberta, and it is now playing a leading role, along with many community partners, to initiate and implement a province-wide service so more people can benefit from the 24 hour support. The 211 service is an enhancement, not a replacement, of local Information & Referral services currently operating across the province. In addition to helping people find the information they need, 211 analyzes data from calls to identify emerging needs, gaps in services and areas of high demand Alberta Government
200,000 vulnerable children and families need your voice. Will you advocate for them? To learn more and take action, visit 200000.ca. #ableg #abpoli #BeTheVoice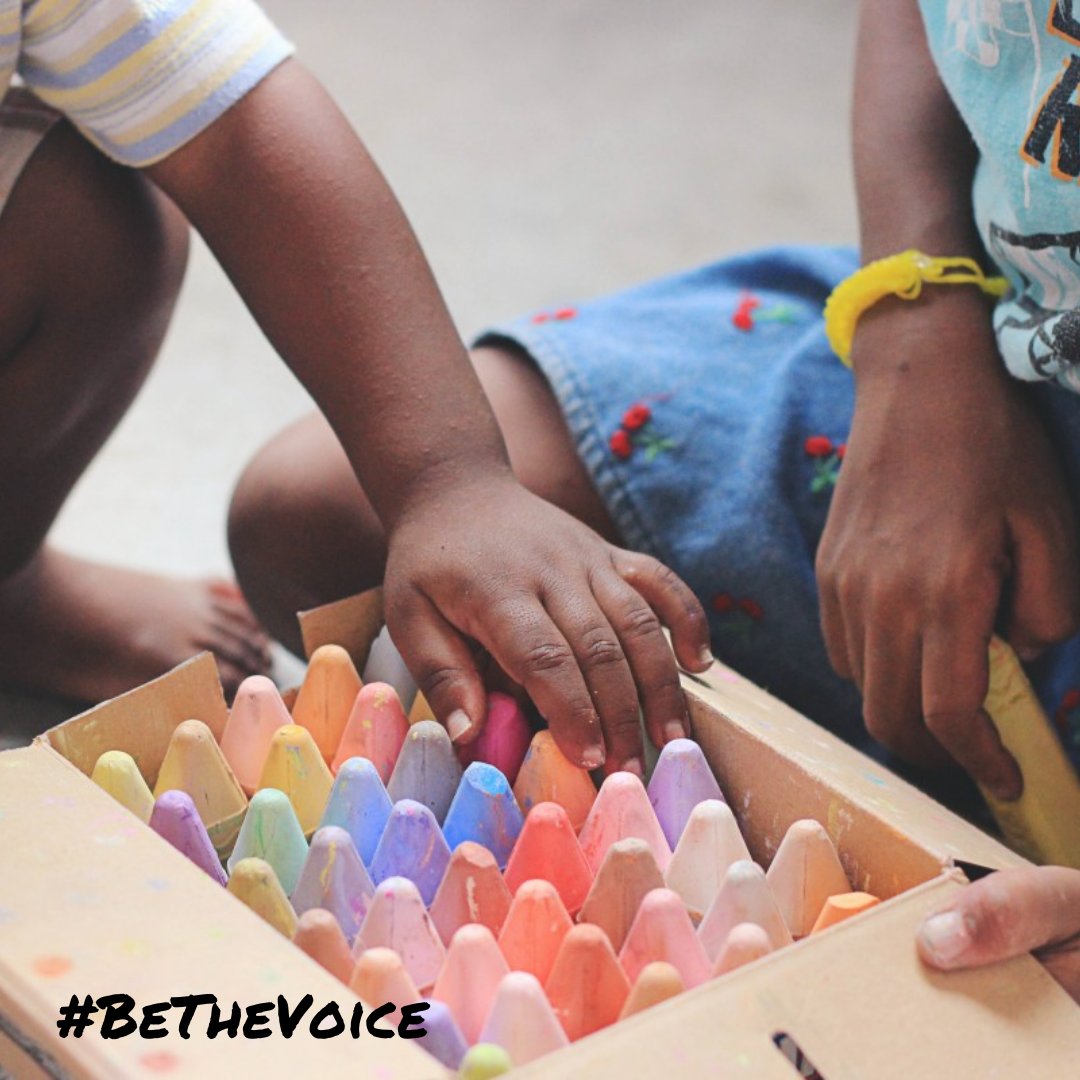 Did you know 95% of child and family serving not-for-profits contracted by @YourAlberta are underfunded, and not receiving enough to pay their expenses? To advocate for these organizations and those they serve, visit 200000.ca. #ableg #abpoli #BeTheVoice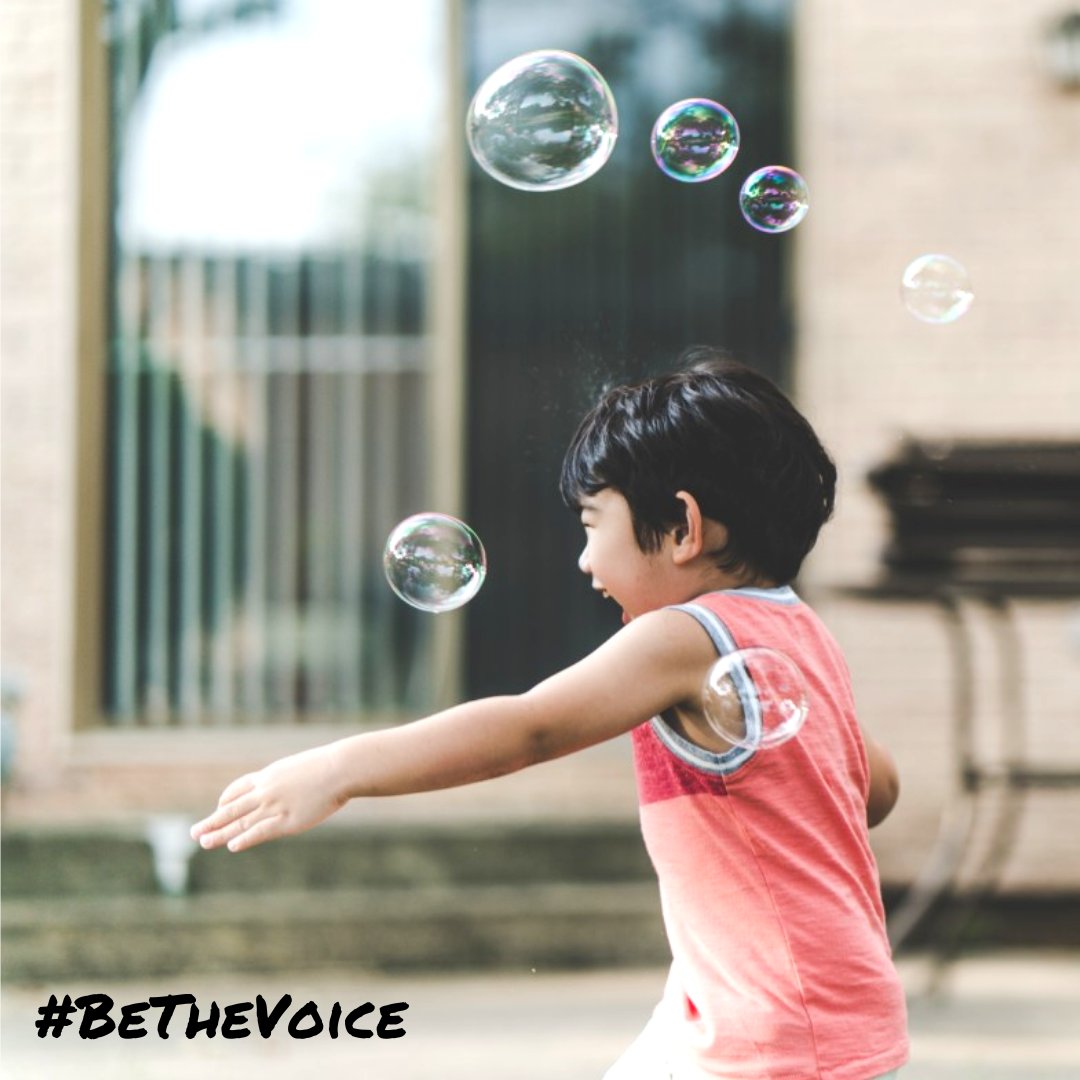 Early intervention/prevention, mental health supports, family supports, child intervention, and disability supports are vital services for children and families that can't bear any further cuts. If you agree, please visit 200000.ca. #ableg #abpoli #BeTheVoice