Wellness and Healing Through Circles 'Re-connecting To Ourselves' Teaching by Lloyd Yellowbird
December 11, 2020 @ 1:00 pm

-

2:30 pm

MST

$45.00
Event Navigation
Each day we rise and start our day with two feet planted, from there we continue walking on our journey learning and teaching. As is the circle, we continue in a process of never-ending life, as the circle never ends. The times we are going through is a reflection of our wellbeing and how we take care of ourlves.
Audience: Caregivers, Staff & Leaders
NEW Date: Friday, December 11
NEW Time: 1:00 PM – 2:30 PM mst
Cost: Members $45 lNon-Members $65
PRESENTER Lloyd Yellowbird has been a Senior Manager with Bent Arrow Traditional Healing Society for 8 years. Lloyd, prior to working with Bent Arrow, was an Associate Chair at NAIT and a program coordinator for the Indigenous adult Upgrading Program for 5 years. Prior to that, Lloyd performed all over the world with the American Indian Dance Theater for 17 years. Lloyd has seen many countries and has also been to Australia four times to teach the Indigenous culture. Lloyd has learned over the years that culture is all we have. You may take everything away from someone but if they don't have culture then they don't have anything.
60 Days until the FIRST presenter of four Fridays! Our FOURTH presenter is David Irvine with "AUTHENTIC LEADERSHIP: About PRESENCE, Not Position". Do you have your tickets yet? Are you a member? What are you waiting for?! conferencealignab.ca alignab.ca/membership/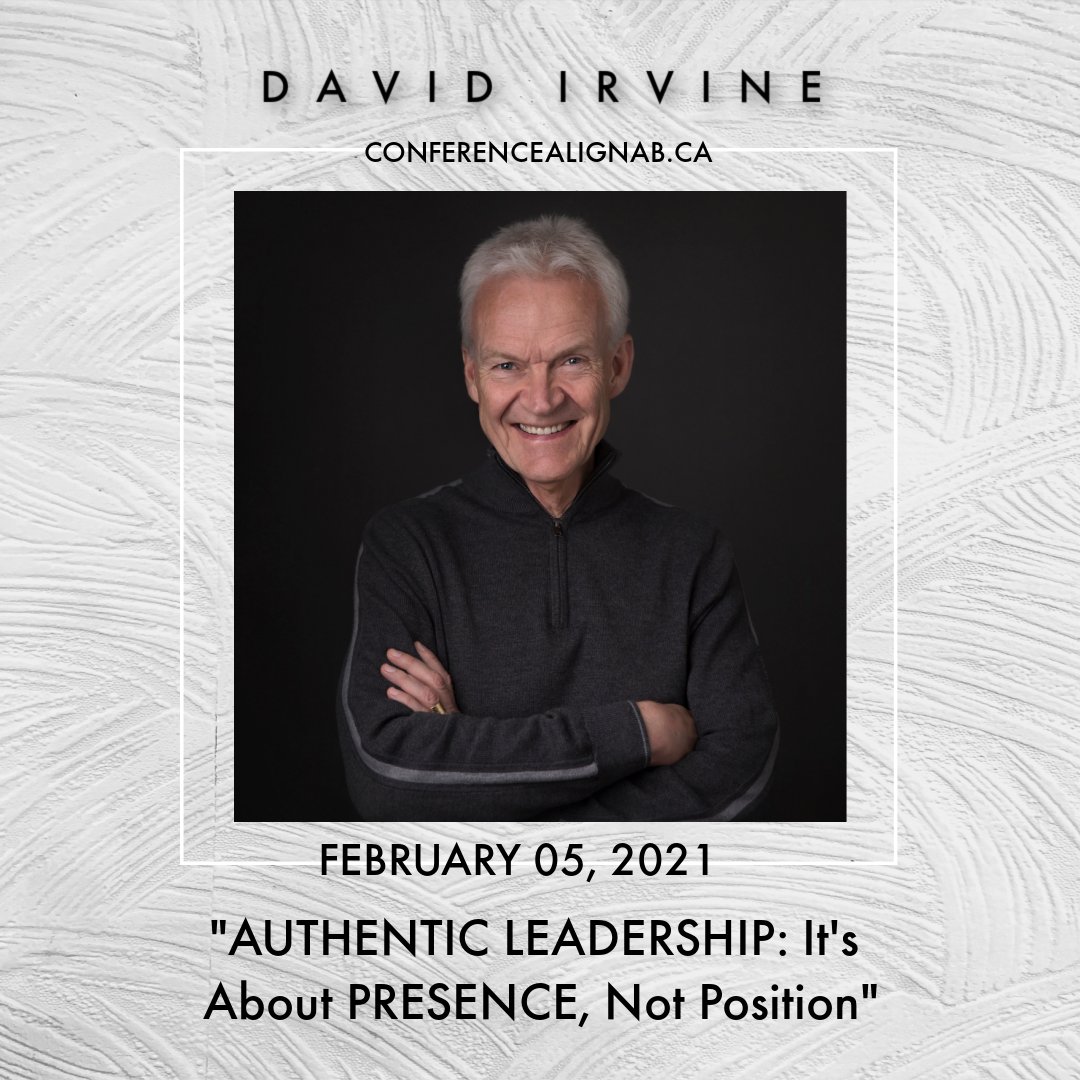 67 Days until the FIRST presenter of four Fridays! Our THIRD presenter is Deena M. Martin with "Power & People: Leading Through Relationships". Do you have your tickets yet? Are you a member? What are you waiting for?! conferencealignab.ca alignab.ca/membership/