Update Dec 2018
ALIGN Indigenous Advisory Committee Meeting will be held in Edmonton Jan. 17, 2019 to discuss the ALIGN's potential involvement in developing an Indigenous Cultural Knowing Framework for agencies
Children's Services's Indigenous Cultural Knowing Framework (ICUF)
ALIGN Allying With Indigenous Peoples Cultural Solutions Training Evaluation Report
Update October 2018
The  ALIGN Indigenous Advisory Group  continues to convenes in order to gain some guidance in planning for the upcoming year. Some of the current recommendations that we are working on are:
It was suggested that we convene a circle of government decision makers and others to share what is being done in the research and community sectors.
To bring together a group who has a strong understanding of Trauma and Inter-generational Trauma to help guide the next step process.
A lot of Agencies have found ways that work for families and we should help highlight these approaches.
Update October 2016
ALIGN is presently reconvening and regrouping the Indigenous Advisory Group with a focus on becoming familiarized with the truth and reconciliation calls to action and the UN rights of children as well as meeting the new ADM for the Community Engagement area of the MHS currently working on engagement strategies to address the indigenous concerns of the child welfare system. Please stay tuned for further information in this important area of work.
ALSO SEE
Indigenous Thought Leader Series
Allying With Indigenous Peoples Cultural Solutions: The Practice of Omanitew
Check out our one-hour Mental Health Series with With Beverly Keeshig-Soonias, MSC, LLB, on Family Wellness in Uncertain Times. Register here: ow.ly/r17k50AoveU #mentalhealth #family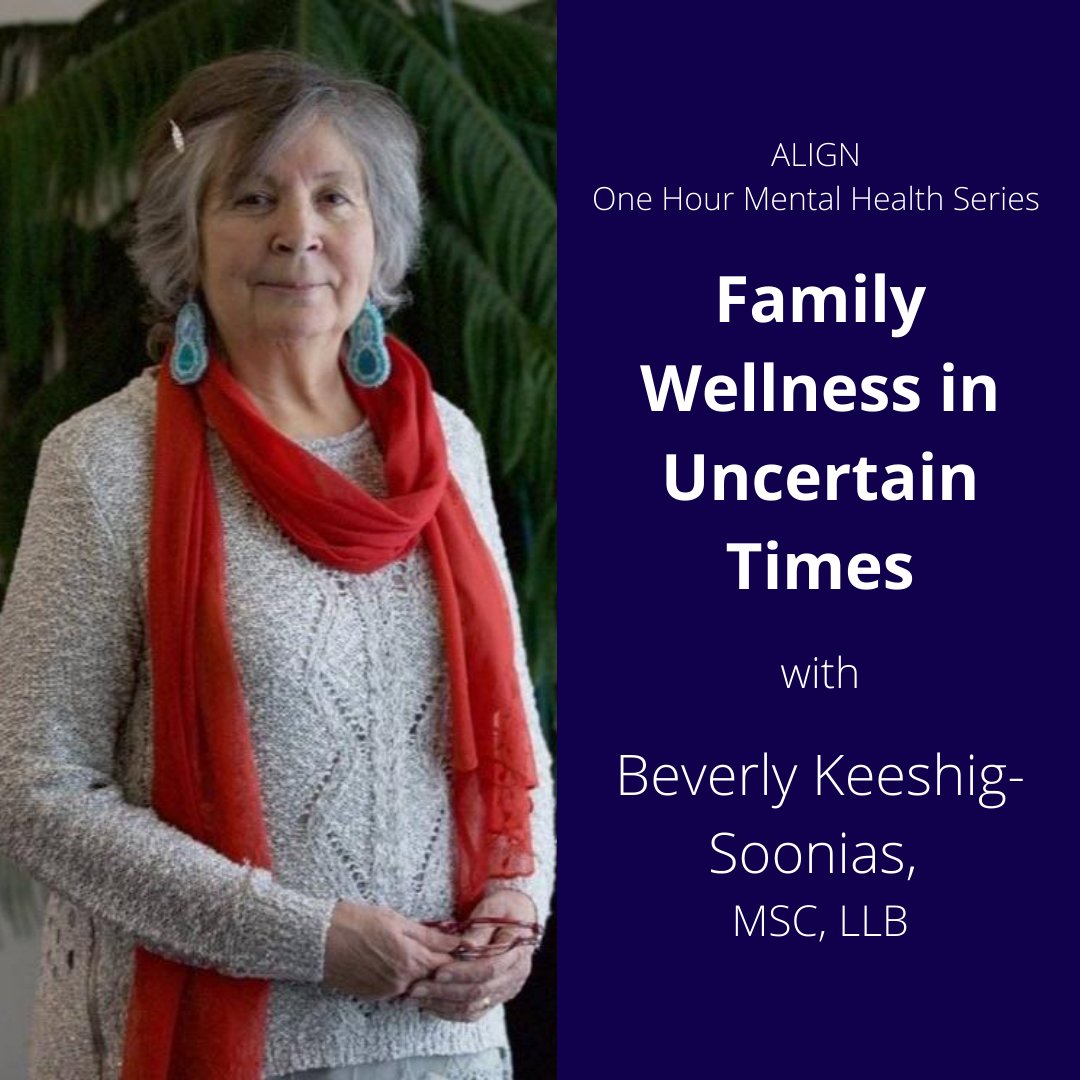 Check out this throwback piece by Dr. Judith Sayers, former chief of the Hupacasath First Nation, about her perspective on celebrating Canada Day as a First Nations woman. cbc.ca/news/indigenou… #CanadaDay