RECENT
ALIGN Agency Response to Kinship Care Redesign (Revised June 3 2019)
Join Us for the 2019 ABNN Sector Gathering Multiple Locations June 10, 2019
The ALIGN Agency Leadership Development Bursary and the ALIGN Leadership Bursary for Non-Accredited Programs/Courses are now open for application!
ALIGN Membership Meeting Red Deer April 26, 2019
Release of the Well-Being &Resiliency Framework March 2019
Special Policy Release Enhancement Policy Manual and Bill 22 Changes March 5, 2019
Presentation Materials ALIGN Group Care Global Symposium February 7- 8, 2019
ALIGN NEWS
ALIGN TRAINING
SECTOR NEWS
INDEX ALIGN COLLABORATIONS/STAKEHOLDER UPDATES
ALIGN Association of Community Services is working for children and families in your community. We are a membership-based hub of over 120 child and family service agencies throughout Alberta. ALIGN member agencies employ 10,000 staff who deliver support services including early intervention, group care, foster and kinship care to 200,000 vulnerable children and families in Alberta each year. The Government of Alberta contracts with community agencies to deliver services for children and families in the communities they call home. Over 80% of these contracts are with ALIGN member agencies correspondingly ALIGN works collaboratively with and for our members on initiatives with and as stakeholders committed to improving the quality of life for Alberta's most vulnerable citizens and the agencies that serve them.

LEADERSHIP
ALIGN Leadership Development Program
Indigenous Thought Leader Series
Indigenous Advisory Group/Indigenous Cultural Knowing Framework
CWLC Board Member Updates
PROGRAM/CLIENT FOCUSED
Alberta Nonprofit Network (ABNN)
Alberta Mentoring Partnership
Allying With Indigenous Peoples Cultural Solutions: The Practice of Omanitew
Bill 205 Advocates for Persons with Disabilities
Caregiver Information Package Alberta PS4LLC  
Child Review Panel & A Stronger, Safer Tomorrow Action Plan(ALIGN Update June 2019)
Child Intervention Practice Framework (CIPF) 
Bill 22 & Child, Youth and Family Enhancement Act Policy Manual  (ALIGN Update March 2019)
Disabilities Symposium Committee
Family Finding 
Family Support for Children with Disabilities & PDD Review (FSCD)  (ALIGN Update Feb 2019)
Fentanyl & Opioids
Practice Strategies for Lifelong Connection PS4LLC Caregiver Information Package
Mental Health & Suicide Action Plan
Pathways to Mental Health Making Every Step Count for Children in Care
Resiliency Framework (Previously Early Intervention Framework) (ALIGNUpdate March 2019)
Signs of Safety (ALI?GN Update March 2018)
Transitioning From Care: A Guide for Caregivers Revised 2016 
CONTRACTING/PROCUREMENT
Government Relations (Update April 2019)
Procurement Advisory Table (PAT)
Collaboration Table (Formerly The Foster Care Negotiation Table
ALIGN/AB GOV OBSD Newsletter
WORKFORCE/OHS
AASP as a Certifying Partner (Road Map To COR) (ALIGN Update April 2019)
Bill 17 – Fair and Family-Friendly Workplaces Act
Bill 30 Occupational Health and Safety Act
Care Worker Violence Prevention Focused Inspection Program
Foundations of Caregiver Support (FCS) (ALIGN Update March 2019)
Healthy Workplace, Wellness and Safety in the Child and Family Services Sector 
Mental Health First Aid (MHFA) 
National Standard Psychological Health and Safety in the Workplace – COR/WCB
OHS Staff Safety Initiative
Workforce Alliance: Cross Association Workforce Survey
ALIGN OHS PRESENTATION MATERIAL/DOCUMENTS/VIDEOS/WORKSHOPS
ALIGN & AASP: Roadmap to COR Power Point Presentation
ALIGN Presentation: Bill 30:  OHS Act Changes
The Role of Caregivers in Assessing and Managing Risk Related to Opioid Use – A Tip Sheet
ALIGN Videos – Mental Wellness for Children and Youth in Care: Support for the Caregiver 2017
ALIGN Collaborative: "Pathways to Better Mental Health"
ALIGN/WCB Presentation  Materials
ALIGN Workshops ( Check back if no training currently scheduled)
ALIGN OHS Online Library
ALIGN Additional
ALIGN Conference
ALIGN E.D. Correspondence
ALIGN Journals
ALIGN Political Tool Kit
ALIGN Reports
ALIGN Videos,Training and Presentation Materials
ALIGN Newsletters and Bulletins
ALIGN Meetings
Additional Resource Library Categories
Caregiver Network Resources
Evaluation Resources
OHS Resources
Apply for ALIGN Leadership Bursary Now! Develop or enhance leadership skills and innovation in service delivery and development, human resource management, organizational excellence and fiscal management. alignab.ca/align-leadersh… #leadership #bursary #Alberta #nonprofit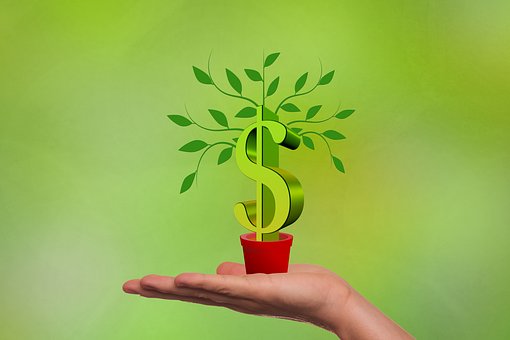 For #CanadianMensHealthWeek let's not forget about #MentalHealth! Make small changes to improve your mental wellbeing. Don't forget to take a break when feeling stressed, and start your morning by focusing on gratitude. Retweeted by ALIGN
We're in High Prairie this Thursday, June 13, for our final community conversation on Support and Financial Assistance Agreements. Learn more: ocya.alberta.ca/support-and-fi… Retweeted by ALIGN